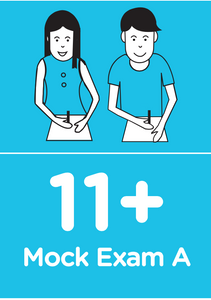 These papers have been specifically created with upcoming independent school exams in mind. They will therefore provide excellent practice for those about to sit competitive 11+ assessments.
We have also included statistics such as the mean and range of the scores of all those who have taken these papers in the past. This will give you a great indication of how your child is doing and help highlight specific areas to focus on.
These tests differ from those available to download on our site and are available in hard copy only. 
Please note that these mock exams are designed to be challenging. They are suitable for those seeking entry to top independent schools.
Each set contains 7 sections:
Mathematics Section 1 (25 minutes)
Mathematics Section 2 (25 minutes)
Mathematics Section 3 (15 minutes)
English Section 1 (30 minutes)
English Section 2 (30 minutes)
Answers
Statistics
FREE UK FIRST CLASS POSTAGE IS INCLUDED
WORLDWIDE SHIPPING IS AVAILABLE